Products
You and your staff spend most of your time in the workspace. Show them you care with physio-designed solutions: an ergonomic environment for you and your team to operate at your optimum. Take your productivity to greater heights with our range of office chairs and height-adjustable standing desks and accessories.

Benefits of our range of ergonomic chairs include reducing workplace injuries and are designed for unmatched support and comfort.
The GetOne® range has been designed specifically for back pain prevention, boasting a three-layer foaming system and backrest. Endorsed by the South African Society of Physiotherapists, our chairs are entirely customisable, with a 30-day comfort guarantee, and a 5-year guarantee on all parts (excluding fabric; maximum user weight 130kg).
The Metro® chair offers a perfectly contoured mesh back rest with extra cushioned seat at a fraction of the price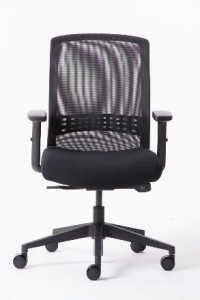 It's been proven that the average person spends approximately 15 hours a day sitting down. This excessive amount of sitting can be more dangerous than smoking.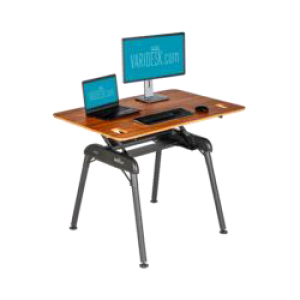 Mitigate the dangers with our range of height-adjustable VARIDESK®. 95% of Fortune 500 companies make use of VARIDESK® which speaks volumes about the need be a part of the movement to greater workplace wellness. 
From sitting to standing, we offer the ultimate office solutions for you.